Patient Testimonials
Dr Megan is very kind, easygoing and gentle!

Thank you Dr Maegan! You have been amazing with my son after his tongue-tie release. He enjoys seeing you and loves his adjustments!

We have been going since my baby was 2 weeks old. I always notice a difference in her when we don't go! Much fussier and sleeps not as well. I highly recommended this place

I am beyond excited for my journey with Dr. Maegan she has but nothing but amazing on each one of my visits. Happy to have finally found someone that can genuinely help me.

Probably the best chiropractor I have ever seen.

Thank you for helping me!

Absolutely appreciate Meaghan & the rest of her staff!

Very pleasant experience. Very confident the Dr. can solve my back issues.

First visit was great. Dr Maegan was extremely helpful and knowledgeable. Looking forward to my next visit.

My experience so far has been great! My shoulders feel more relaxed. I also feel more comfortable with how I'm carrying during my pregnancy and believe I now have more room for baby to get into the correct position.

Dr. Istok was great with our 12 day old daughter. She listened to our story and developed a plan. She was very knowledgeable and made us feel comfortable.

Dr. Maegan Istok was amazing and I encourage everyone to check her out.

I found relief after just my initial visit. There was a release of tension and pain. Thank you, Dr. Maegan!

I love how family-friendly you are and so sweet and caring! I knew my newborn was in good hands.

Every time I come here I'm instantly put into a good mood no matter how much pain I'm in before the appointment! I really feel like after years of pain Dr. Maegan is truly helping where other doctors have only prescribed pain meds and muscle relaxers. I would recommend this place to everyone

I really liked the follow-up text asking how I was, I'd never had this before and truly felt cared about.

Best chiropractor I've seen in the valley.
---
Can't Wait for my Next Appointment
Dr. Maegan Istok was very attentive to my physical and emotional sharing. She was interested and immediately planning a program for me, and I left feeling like "I" had an 'angel' to see me thru my problems! Finally, someone to hear me, and someone on my side, can't wait for my special journey to continue! Absolutely loved how the activator felt on my messed up bones, deep, penetrating, and a feeling of relief, everyone needs an activator session, feels great! Can't wait for my next appointment!
˜Tannis L.
Caring and Considerate
One of the most caring and considerate chiropractors I have been to. The back problems I had were immediately identified and quickly taken care of. Although my initial condition has been taken care of, I'm continuing to visit regularly for 'maintenance' adjustments. Thank you so much, Dr. Meagan and staff, for all you do.
˜Peter D.
Gentle and Empowering
We were nervous to bring our newborn to see Dr. Megan. She explained chiropractic care and the care our baby would receive. Every appointment has been prompt, gentle and empowering. The baby is sleeping better at night and moving better in general. We would highly recommend her and chiropractic care.
˜Jennifer M.
So Happy
So happy that I found you guys! I'm being seen in my third trimester of pregnancy. As a woman, it's just nice to have other women who know what you're going through and are trained in working with pregnancy to help you through the process!
˜Leilani D.
I Was Back Jogging and Enjoying My Pregnancy
Dr. Maegan is simply amazing! She listens and addresses concerns with the best bedside manner. Within a few adjustments, I was back jogging and enjoying my pregnancy free of pelvic pain and discomfort. I look forward to continuing my care with her.
˜Miranda B.
Great Work
Great work. I appreciate her help and her explanations to help me understand my body and healing more. She definitely makes me feel like I understand my body and how she is helping me. I appreciate both of them in the office! Especially when I need to reschedule or get in quick for an emergency appointment they are so accommodating and kind.
˜Jacquelyn H.
Great Staff and Friendly Environment
Great staff and friendly environment. Maegan is always willing to answer questions and we never feel rushed while we're there!
˜Robert W.
Very Knowledgeable
My son has had stomach issues since his tongue and lip tie surgery. The doctor was able to work on him and within that week, he started to finally regulate. It was amazing. Dr. Maegan is very knowledgeable and makes me feel confident as a mom.
˜George S.
Gave Me My Life Back!
Dr. Maegan gave me my life back! Went in barely walking and after one visit I was able to move better. After 3 visits I'm walking with no pain and extremely happy! Dr. Maegan has genuine compassion for her patients and listens closely to your concerns. She truly cares about her patients and their well being!*
˜Linda B.
Great Experience
I had a great experience! The adjustments helped me with my pain in my shoulder and back. I look forward to my next appointment with Dr Maegan.
˜Robert F.
A Magic Touch
Dr. has a magic touch when aligning … I had been going to another chiropractor for months and alignment feels completely different.
˜Mariajose P.
Took Time To Listen
I wish I could explain how amazing this office and chiropractor are. I felt like she really took time to listen to my issues and pain and give an explanation of the adjustments and process. I am excited to continue to work with this office.
˜Marc J.
Full of Information
Dr. Istok is just the absolute sweetest! You can see how passionate she is about her job, so full of information and she explains everything in such a kind caring manner!! I will definitely definitely be back!
˜Brooke W.
Professional
Dr. Maegan was extremely professional and thorough when she discussed with me what my needs were, and how chiropractic care could adequately facilitate my healing. She is always cheerful and welcoming as well as encouraging on each visit.
˜Annabel H.
Thank You So Much
I have been suffering from TMJ for 7 years. I can count on one hand how many days over this time that I have not had a headache. I have ear pain, neck pain, and most of all chronic headaches. I have tried everything; braces to get my bite lined up, jaw surgery, tube in my ear, and botox injections.
It is hard to not give up and I have thought that I should just give up and except that I would be in pain every day for the rest of my life. Maegan actually understands what I have been going through because she has experienced it first-hand. She knows what to do to help. I am not perfect yet but I actually have hope. THANK YOU SO MUCH!!!
˜Jeremy Lyczewski
Truly Grateful
I want you to know how truly grateful I am for the care you've given me the past 6 months. This was the first time in a very long time that I've felt like I was making any progress and that my pain didn't have to be chronic.
Grateful,
˜Kate
Wonderful
You are a wonderful, skilled doctor, and the most kind hearted, caring person! It was nice to have met you. I can't thank you enough for the care you have given me and my daughter.
Hugs,
˜Pat
Amazing
Dr. Istok was treating Shannon for Torticollis from the time she was an infant until she was 3 years old. You can see the amazing difference that chiropractic care made with Shannon.
Personable, Professional & Kind
The time taken with me on my first visit was awesome. It was great understanding the why behind the approach. Not only were all staff personable, professional and kind- they were just fun to be around too! The office was clean and inviting as well. I feel confident this is the right place for me.
˜Kathleen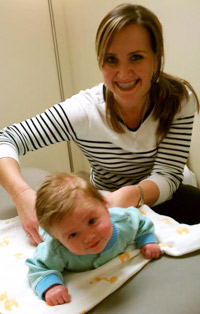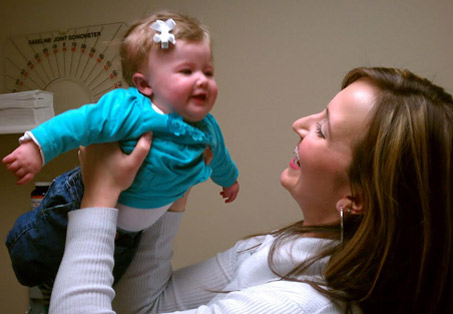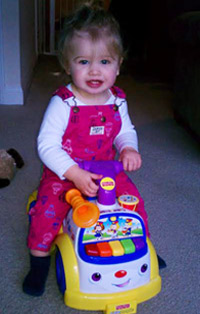 Thanks again for all your work, your kindness and caring for Shannon it means more than I can say!
˜ Allison